Scandinavian interior style is simultaneously practical, functional and cozy. That's why it became popular as bathroom designs. Scandinavian style character traits are predominantly natural materials, light colors, large windows, plenty of natural light, ergonomic furniture and sanitary equipment. Let's discuss it in "Bathroom design ideas: Scandinavian bathroom" article.

Scandinavian bathroom colors
The dominant color in Scandinavian bathroom is white, as reminder of snowdrifts and snowstorm outside. White color is diluted with splashes of gray, blue, cyan, green, and other "natural" colors. Red, yellow, orange, purple may be present also, but in smaller quantities. Be careful with bathroom decor relating to colors, choose just two-three basic shades.
You will also like:
National patterns are widely used in Scandinavian interior. But for bathroom it should be dosed.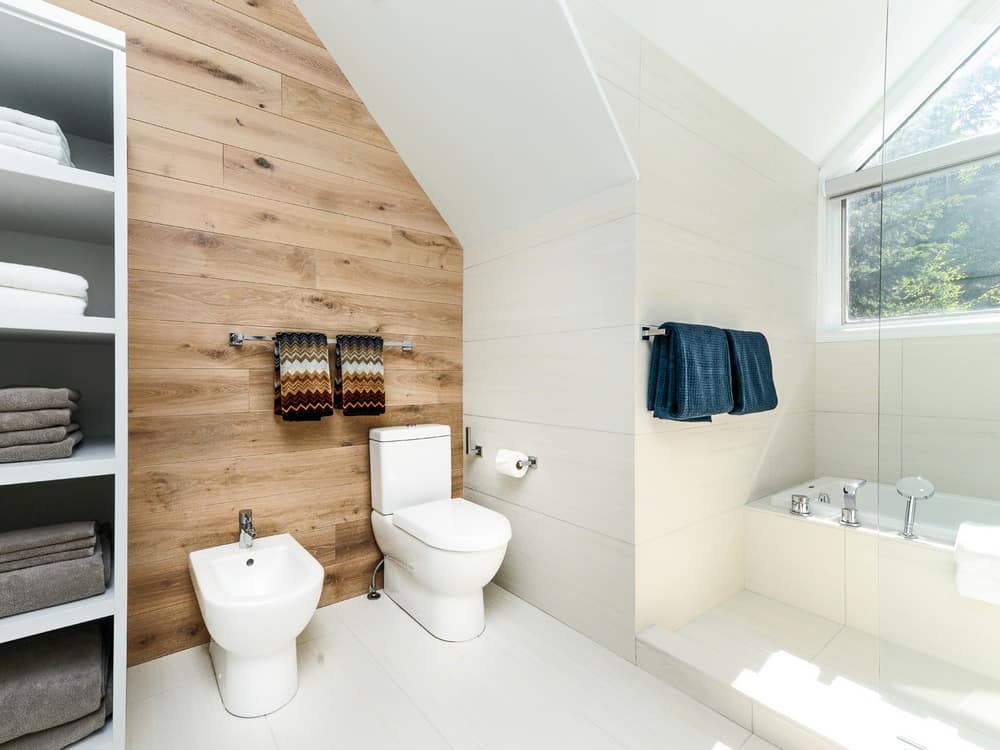 Bathroom design tips: Scandinavian bathroom finishing
Scandinavian interior is based on wood and stone. However, in the bathroom it's not always practical because of the high cost and poor moisture resistance of natural materials. But we can use stone and wood-like water-resistant tiles or laminate.
Another good option for finishing floors and walls in Scandinavian bathroom is white tile.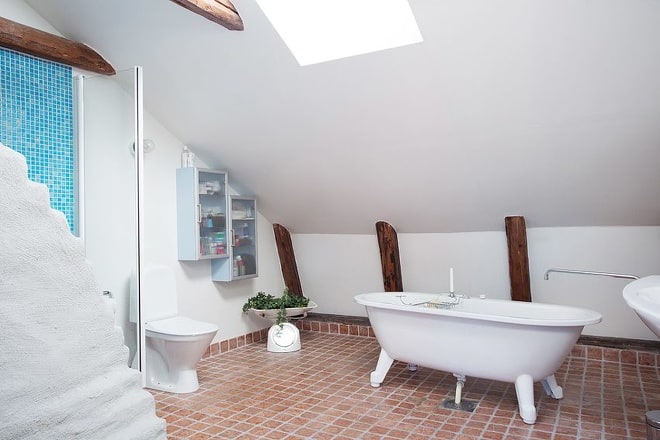 Scandinavian bathroom interior
Despite the Scandinavian style Nordic atmosphere, interior space formed in this spirit, looks very cozy for several reasons. Scandinavian interior is quite minimalist – with no unnecessary things. All the interior items are very comfortable and functional. Finally, Scandinavian bathroom decor includes adding unusual bright hand-made items.


Furniture should be as small as possible. Northern bathroom ideas should make you feel closer to nature. Leave only several shelves and small towel storage cupboard (preferably built in). So, you're welcome to use almost raw wood furniture to see its texture well.


Simplicity is bases of the Scandinavian bathroom design. So, choose classical white sanitary equipment.



Bathroom ideas: Mirrors
In addition to its primary function, mirror visually expands space and reflects light; thereby it makes the room lighter.
Scandinavian bathroom design with mirrors are especially useful for small spaces and can be used for some another interior styles also. We should advice you large, square or rectangular mirror in a simple wood or plastic frame or even without it. Get more light and space using several mirrors.

Some tips on designing Scandinavian bathroom
Get multi-functional interior items.
The Scandinavians are very fond of marine subjects. The interior reflects it by active using of white, blue and blue colors and ornaments, depicting waves, anchors or marine life in bathroom design.
National patterns are the most recognizable component of Scandinavian style. They can decorate the textile interior items as towels, mats, curtains etc.
There's ocean of sunlight in Scandinavia, so the locals compensate its lack by bright lighting devices with a "warm" yellow light. Scandinavian bathroom ideas are aimed to achieve as much light as possible.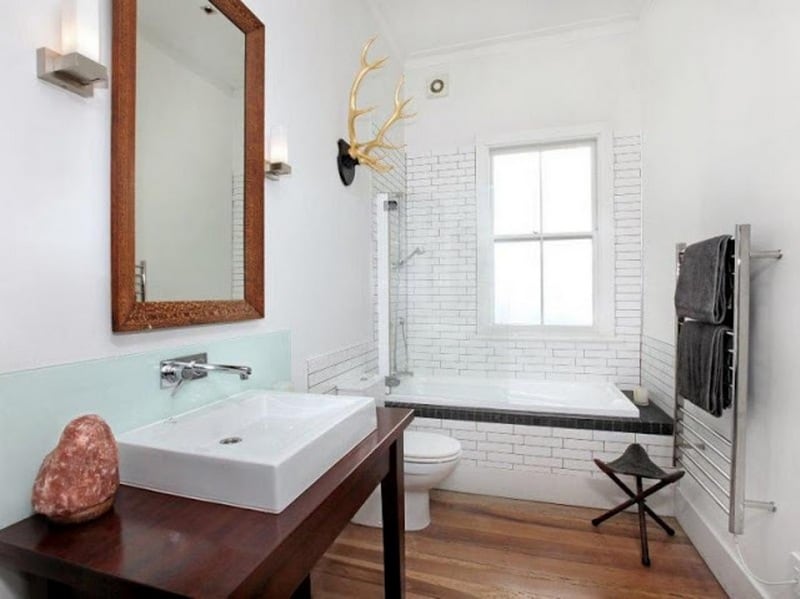 Hopefully, "Bathroom design ideas: Scandinavian bathroom" will be useful for you!