Interior design trends 2017 give many opportunities for experiments with saturated colors. 2016 fashionable Marsala color didn't lost it's positions till now, when deep blue shades came on world interior design scene.
If you're tired from similar shades everywhere and need really modern kitchen design simultaneously we have good news for you!
These two colors' mix tone becomes more demanded than ever!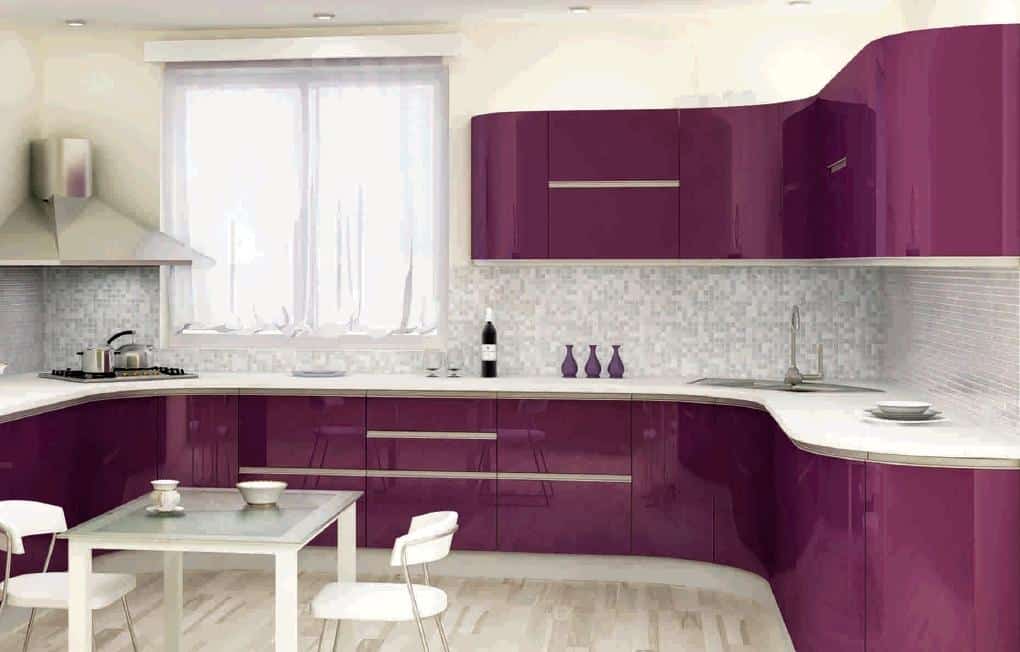 Let's discuss bright kitchen decor ideas in «Interior design trends 2017: Purple kitchen» article.
Take a look at our articles about:



Modern kitchen design: Purple kitchen secrets
How should you use purple? Remember some rules for it from decorating trends 2017!
Any active dark colored surface seems visually closer to viewer. It works for purple color also. So, don't use it for ceiling! It would seem too low.
Even simplest purple furniture looks refined and makes accent on it's style! Glance purple surfaces ideally reflect lights and help achieving one of interior design trends 2017, which is beautiful multidimensionality effect, especially with correctly used LED stripes.
Rarely used purple painted furniture facades gives kitchen noble or even fantasy look, depending on its shade and general interior design.
Purple is cold tone, so it shouldn't be used with saturated warm tones for modern kitchen design!
Purple cold blue tone would «dilute» any pastel neutral shade. Don't combine light pink, sky blue or beige with purple!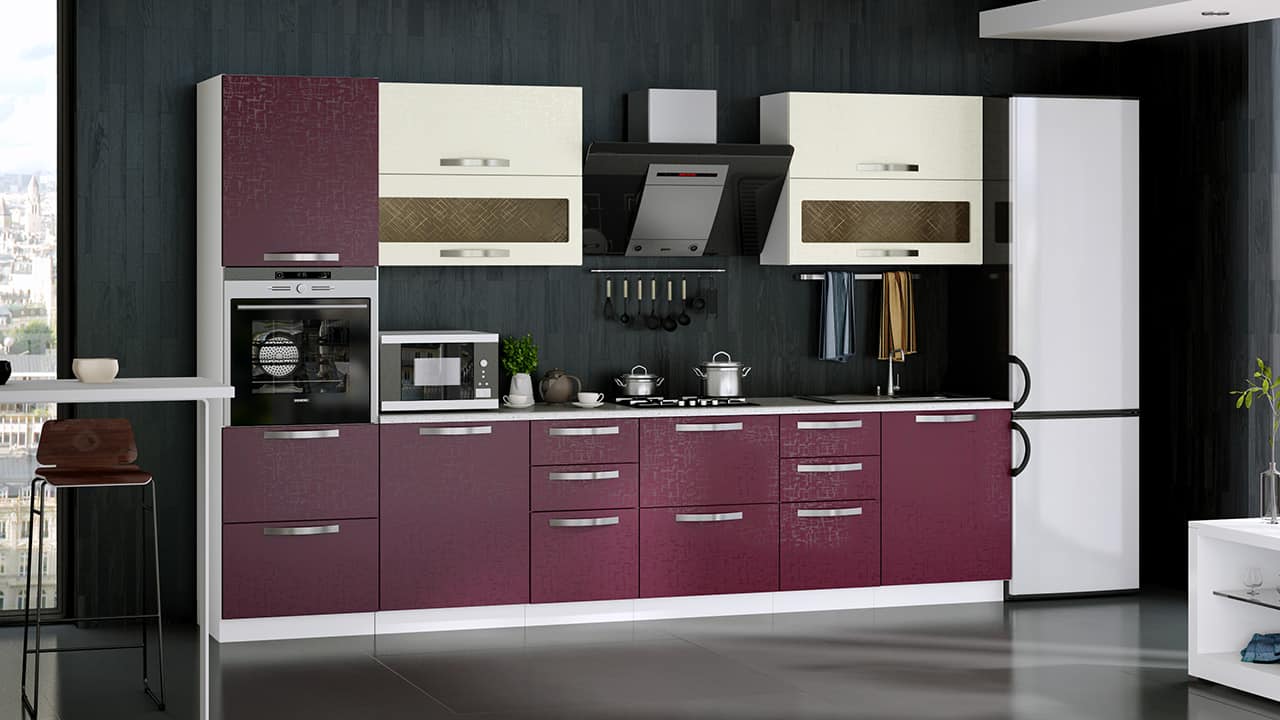 Decorating trends 2017: Purple combinations
Purple and white should be universal option. White become zone separator. Snow-white or silver with purple fits to High-tech, Futuristic or Modernistic styles.
Techno and Loft styles kitchen decor ideas include purple- grey Be careful with purple in Minimalistic style! It's useful just for fabrics or curtains.
Beautiful black and purple combination creates majestic Gothic kitchen! It would be good alternative for diets; dark colors are appetite suppressants.
Gold and lemon-yellow should be used in any combinations. You're welcomed to dilute these bright «theatrical» combinations with snow-white for soften modern kitchen design.
Purple and grass green look joyful, closed to nature, but need some third background color. It should be used for some main decorating trends 2017, such as Art Nouveau naturalistic elements or eco-design.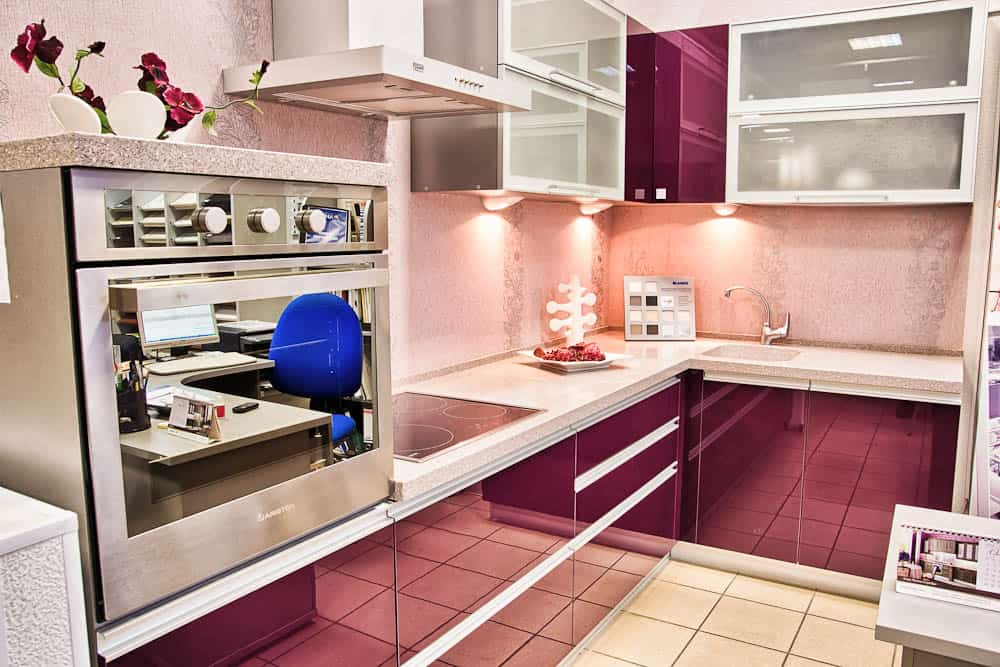 Purple kitchen: More kitchen decor ideas and tips
Big purple flower prints should make any modern kitchen design look vivid and "breathing".
Combine purple glossy furniture facades with same tone ultramodern kitchenware for High-tech style.
One of easy kitchen decor ideas are using of laconic purple luster for futuristic look achieving.
Purple LED lighting should bring mystic and relaxing atmosphere.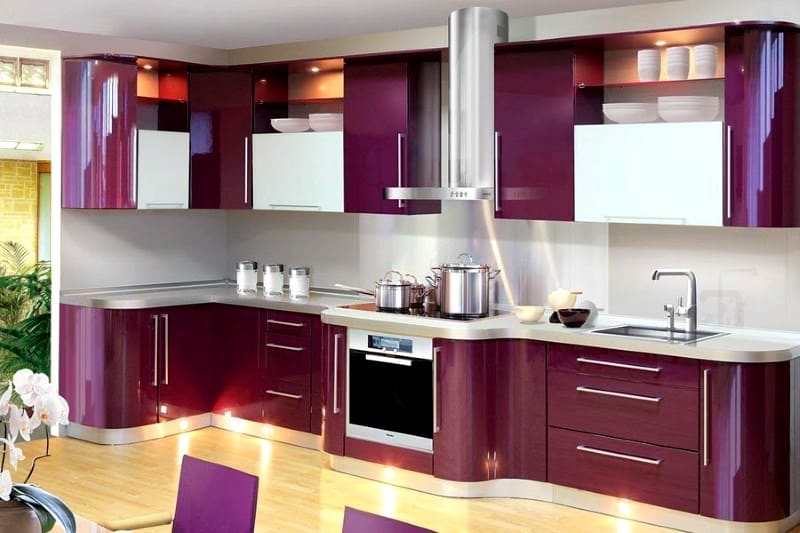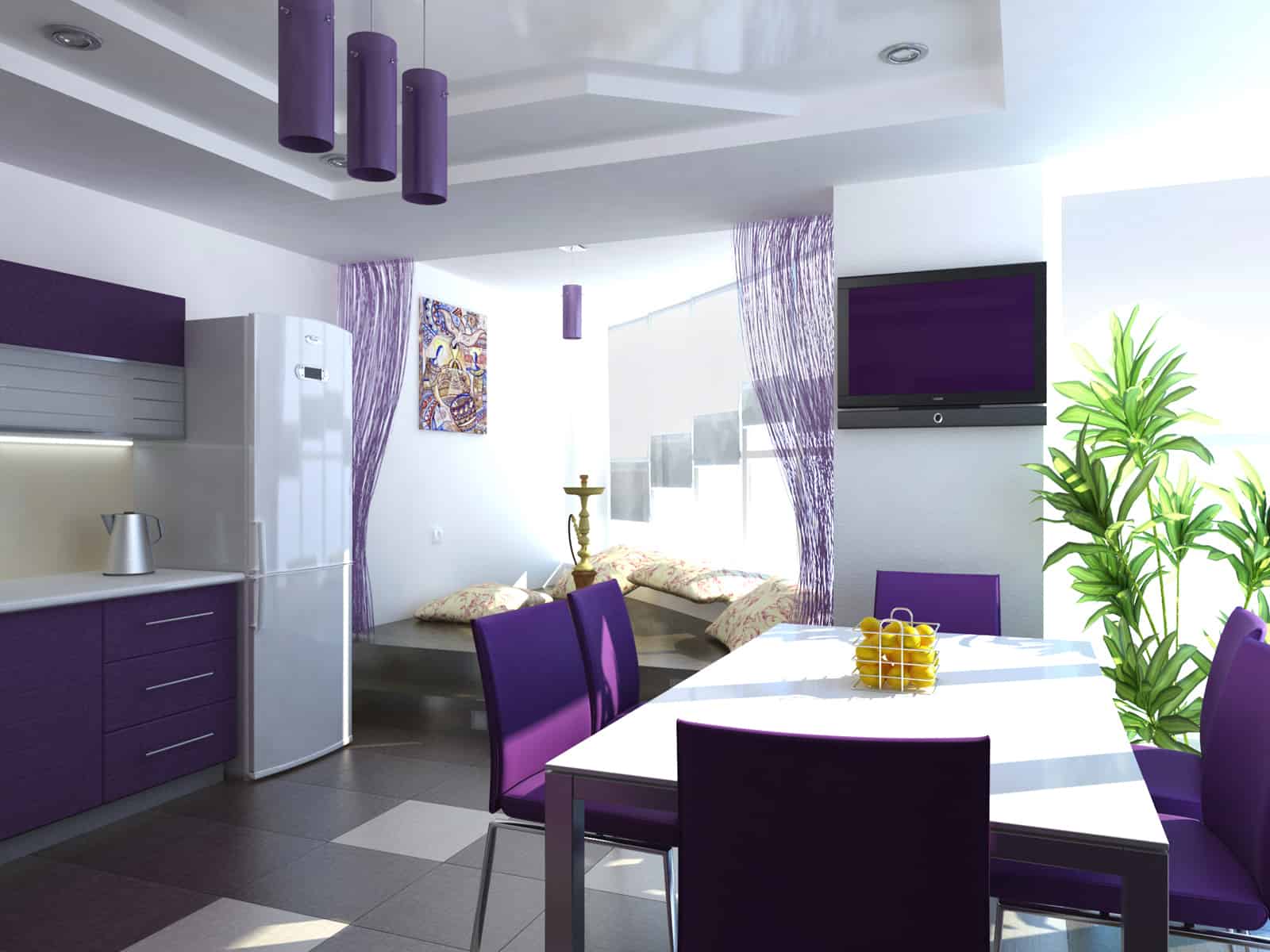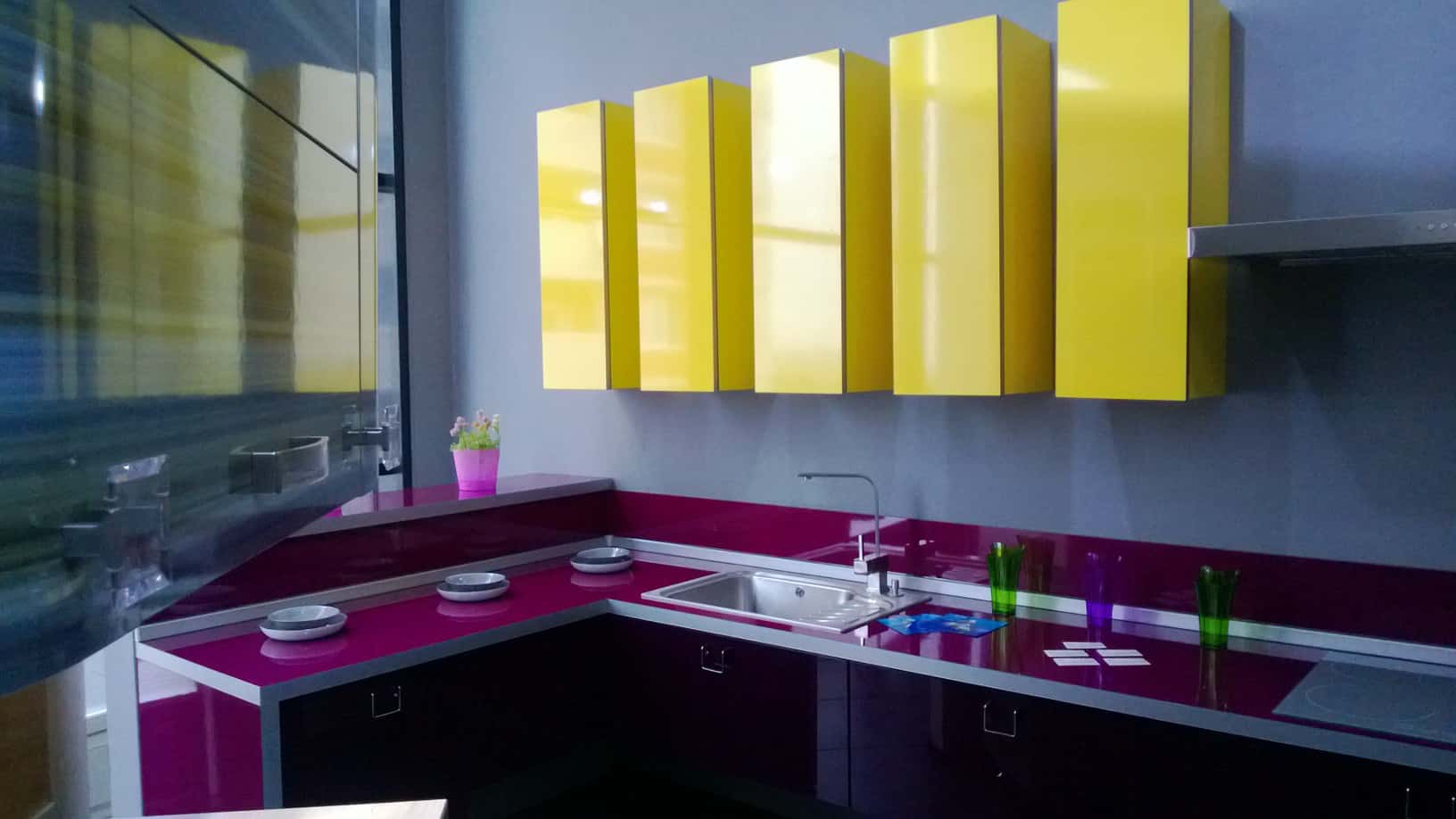 Hopefully, our «Interior design trends 2017: Purple kitchen» article inspired you to create unique dishes surrounded by royal purple color!