Quite few people are hesitant to take such step, as design of black room in house. This color is chosen by self-confident, strong people who do not fear experiments and making innovations in their lives. Nowadays, many designers have adopted black color in kitchen decorating ideas. It's complemented by bright contrasting colors. This design turns an original, modern and bright. Black perfectly emphasizes all other shades on its background each color completely reveals full depth and velvetiness. Today we will discuss kitchen decorating ideas – black kitchen.

You will also like: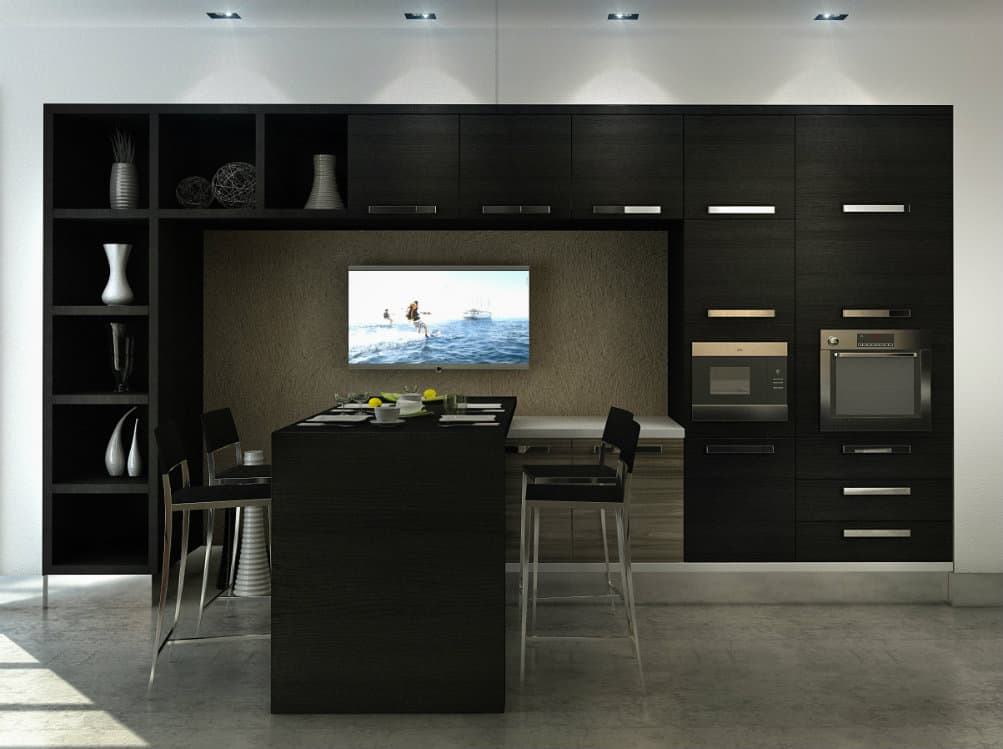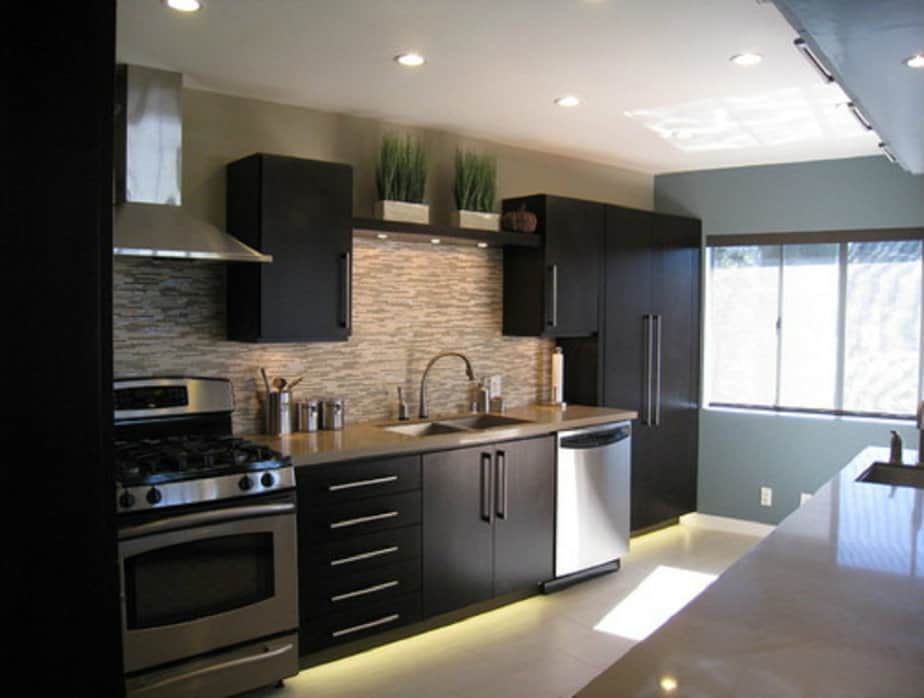 Balance in kitchen interior design
Black color has property of visually reducing objects. Need to be very careful when using it as base color for kitchen design. By using too much black elements in kitchen interior design, you risk turning kitchen into a dark uncomfortable closet. However, reasonable allocation of black can create a unique and stylish black kitchen. Advantage of black color is that could be used almost at all design styles: starting from luxury Baroque kitchen design to minimalist style. In each idea there is place for black furnishings and patterns. Let's look at some examples of successful use of black color in kitchen interior design.
Game of contrasts in black kitchen
If you like austerity and conservative approach to everything, choose black kitchen interior design mixed with white. Black furniture with white patterns on a background of white walls would look not only strict, but also quite original. Add a few bright spots, and you will get unique kitchen interior design. Perfect solution will be complementing strict environment with wicker furniture and interesting wall paintings.



Silver and gold colors in black kitchen
Black is perfectly combined with silver and gold design elements. Together they could create luxury of royal palaces in your black kitchen. But do not overuse these whimsical colors; otherwise you are risking getting kitchen with vulgar and too flashy kitchen design. Complement luxury of silver and gold with adding glass elements such as glass table or glass doors.


Lovers of mysterious dark rooms will love combination of black surfaces and walls decorated by masonry. This combination of kitchen design allows you to feel like lord of some medieval country. Rough furniture and decor, made of burlap or rags, bouquets of dried herbs or flowers will dilute gloominess of black kitchen.
Remember that it's worth to keep balance of colors and shapes. Choose bright wallpapers for dark furniture and dilute black walls with plenty of light decoration. To enliven dark room, use bright fruits and flowers. Plants in pots look very nice against black kitchen background.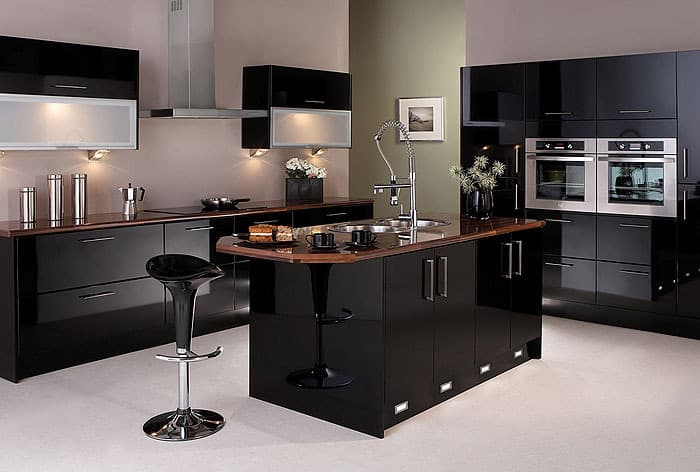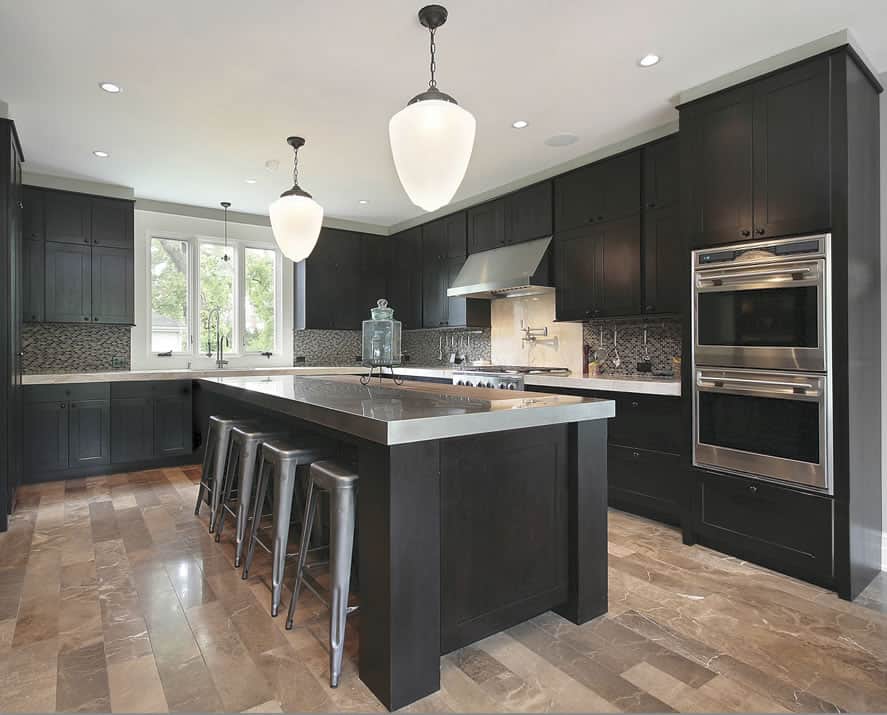 We hope that kitchen decorating ideas – black kitchen article will help you.