Eco kitchens become healthy lifestyle philosophy, organic continuation. Eco interior concept includes three branches, equally important for 2020 kitchen trends.
Environmentally friendly materials.
Animalistic and florist motifs.
Ecologically clear materials.

So, it relates both to materials and kitchen decor ideas. Despite of seeming simplicity and minimalism, eco style can include bold naturalistic elements, so it would be interesting for everyone.
2020 Kitchen Trends: Fresh design
Fresh design trends caused unbelievable new eco styles birth mixing naturalism with high-tech, industrialism.
We'll discuss all Eco style facets on kitchen example to help your right choice. Read our «2020 kitchen trends: Eco kitchens principles and ideas» article.
Eco kitchen decor ideas: Colors and materials
Real Eco kitchens mean fully natural material's usage: wood, bamboo, clay, willow – for popular in 2020 kitchen trends plaited elements. It causes beige shades prevalence.

White often appears in Eco interior with it magnetic clearness, but be careful! Fully snowy shades look too cool for Eco style. White accents all errors, too bright elements for chosen stylistics. So, if you're into white, make sure your kitchen design is flawless!
Don't miss our articles about:

What Eco without green? Choose predominantly soft shades.

Stone textures give kitchen natural charm.

Metal meets, but not too much, never emphasized.
Eco decor: 2020 kitchen trends
Those kitchen decor ideas make you closer to nature.
Interesting solutions with wooden materials on ceiling are welcomed!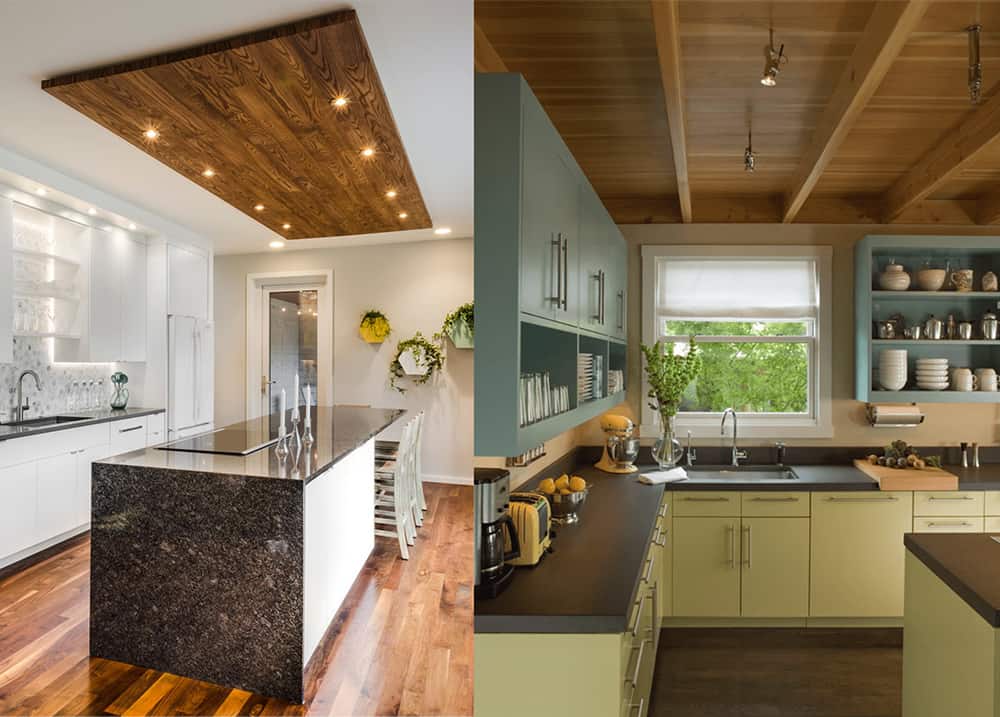 Include some Art Nouveau elements, if you like it! For example, columns in tree trunk shape, stumps-chairs, flowing shapes.

Eco kitchens 2020 include much natural light. Use just thin linen or cotton curtains.


Bold experiments lovers can try grass tables.

Eco kitchens: Newest styles
It's beautiful mix of "uncombined" – Art Nouveau nature lines, like in Gaudi's masterpieces, and high-tech, peace between urbanism and nature. It's architecture style came from science. Just look, how beautiful are that kitchens!

Erich Fromm used word "biophilia" meaning personality property oriented toward love of vital. That extra actual philosophy penetrated into modern architecture and 2020 kitchen trends also!

If Bionic kitchen decor ideas imitate your beloved landscapes, Biophilic design invites live nature into your house! Abundant fine taste decor with plants, small waterfalls, florariums and aquariums should transform kitchen into your little paradise!
Hopefully, our «2020 kitchen trends: Eco kitchens principles and ideas» article gave you great inspiration to create dream kitchen and love our Earth!