Kitchen trends 2020 will make people pleased with space organization. Compact kitchenware placing conception leaves more freedom for you!
Decorative elements become associated with typical kitchen processes: cooking, dishwashing, etc.
Eco tendencies tend to be accented and functional.
Natural materials' and colors' harmony often doesn't require any additions and design tricks else.


Read about interesting kitchen ideas 2020 in our article about Kitchen trends 2020 and Kitchen designs 2020.
Kitchen designs 2020: Colors
Two colors' combination should be popular between kitchen trends 2020. You may softly connect them with general subtone. If you prefer warm colors, add some "sober" ones. Black & White still rules, if you use only icy white!

Mint shade fits almost anywhere. So-called powdered greens show their best in Shabby Chic and Provence kitchens. Such light colors can reveal themselves in bold combinations with berry shades.
Don't miss our articles about:
Black kitchens make unbelievable boom in 2020! Don't be afraid that dark color visually reduces space. It's really true, but there's some nuance: it relates to matte surfaces only. Glossy black ideally reflects light and gives largeness illusion.

Greens accent love to nature. Playful neon green looks even sunnier with lime. Grass green really made for eco kitchens! Noble emerald shades often meet in kitchen designs 2020. They look good in marble performance or like interesting shades of black
Mint shade fits almost anywhere. So called powdered greens show their best in Shabby Chic and Provence kitchens. Such light colors can reveal themselves in bold combinations with berry shades.

Crystally clear white and navy, as natural water colors, present in kitchen design also.
Glossy (mostly glass) and matte textures discover them from completely different sides!

Kitchen trends 2020 include interesting trick: repeating accented material color in other textures. Generally materials play important role in modern kitchen color scheme creation. Let's talk about it below.
Kitchen trends 2020: Color and materials ensemble
Use other kitchen ideas 2020 to enlighten dark colored space: add glossy metallic materials or mirrors in front of each other. Make lights reflect in them. Such tricks not only makes kitchen look airy and spacious, but gives some stylish mysterious aesthetics also. Effects differ depending on lights' color and warmth.
Metals, as well, as their shades, highly recommended. Kitchen trends 2020 brought brass not only for Steampunk, Country, Loft kitchens, but in any styled ones. It's noble warm shade beautifully combines with both dark and fair colors.

Marble comes back! Pay attention on large flowing patterns, reminding waves near sea. Unusual toned marble make kitchen designs 2020 vivid.

Tired of marble? Use granite.
Kitchen ideas 2020 preach stylistics' democracy. It really bright representatives – kitchens with strict steel surfaces and colorful sinks, refrigerators, gas cookers. Use few sinks? Choose different colors!

Bleached wood changed popular dark wenge.

Concrete look in grey tones climbs on kitchen designs 2020 Nothing prevents diluting it with brightest colors!

Shining surfaces still present, but just like accents. Rose gold, brass, silver – anything you like!

Kitchen designs 2020: Light
No wonder, light takes especial place between kitchen trends 2020. No wonder, it becomes really independent design unit, interior language's element. Eco trends make us take care about ourselves also. Good lightening is important for eyes and nervous system health. By the way, it makes dishes look in best light.
Let maximum natural light into your kitchen! It should make you feel relaxed, closer to nature. Large windows are welcomed!

Traditional skylights aren't too comfortable and easily seen from outside. So, kitchen ideas 2020 include more practical and esthetic solution: tubular skylights. Looks much more stylish!
Make zoning with artificial light. Mostly lightened areas: table and main cleaning zone. Though, you may accent some beautiful element you like same way. But don't overdo such decorative accents. As another option, make group light accents. For example, direct few light beams on cleaning zone. Place most used (and beautiful) kitchenware under them.

LED stripes under furniture bottom sides perform two important functions: create flight effect and ease tableware search. Choose same LED stripes' color with your basic lightening one and you'll create harmonic modern ensemble.
On other hand, contrast color creatively transforms your kitchen's look at evening and night time! Kitchen trends 2022 allow multicolored lighting ensembles, but you'll better choose 2-3 colors composition.
Kitchen trends 2020: Show your originality!
Most kitchen trends 2020 concentrate in details! Interior design 2020 generally tends to this, giving larger possibilities to express yourself. So, some of such kitchen elements can be hand-made or easily transforming by anyone.
Associated with cleanliness, they're obliged living in your kitchen! Use bubble lamps, wall textures, vases. Any materials for bubbles are welcomed: from transparent glass to authentic wood and rose gold. Consider that transparent bubble lamps give maximum light.

Eco boom!
Make decor with live plants in vases or grow your favorite tree right in kitchen!Use decorative ones, if you're allergic or don't like spend time for plants.

Kitchen ideas 2020 include artificial bouquets' and trees' big variety, according to style: Japanese, minimalistic, Christmas, unreal futuristic, even trees-lamps. Small florariums can give special charm to whole space.
Fireplace at kitchen? Why not? We need warmth in every cozy corner. Though, cooking and baking processes make kitchen warmest place at home by itself. So, usually you'll need more compact solutions – and it's good area for creative design ideas!

Hidden treasures and still life
Hide kitchenware inside functional small cabinets. But if you tidied up, kitchen won't remind strict banking space! Kitchen designs 2020 could be shown on art exhibitions! Make your own still life installation with few plates or vases and some fruits, for example. It should provide cozy look and opportunity to have snack even without reaching fringe.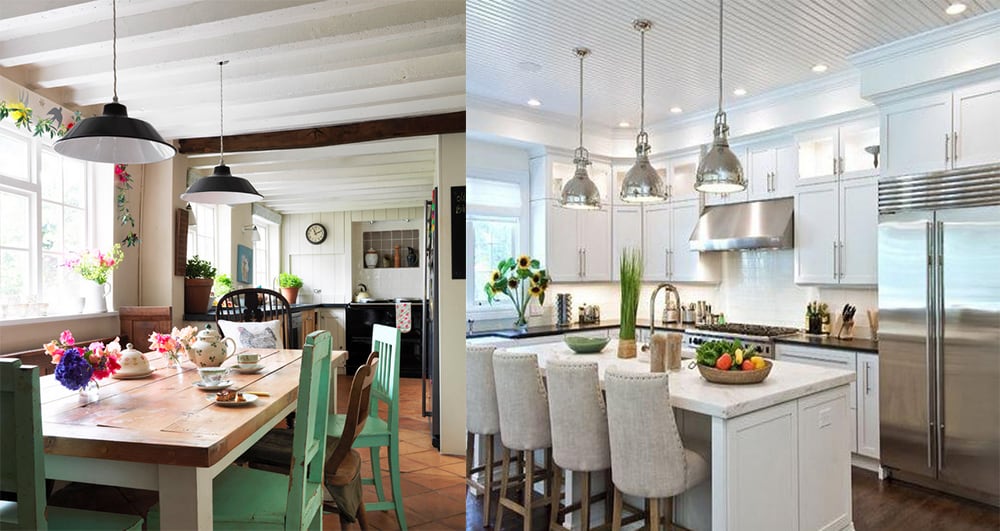 Hopefully, our «Kitchen trends 2020 and Kitchen designs 2020: Ideas and tips» article made you create your best place to eat, cook and dream!