When ye come together to design furniture set for your kitchen, you need to understand that each centimeter of free space is very important. Therefore, in article «small kitchen ideas: design and technical features» we directly note some tricks that can be used to create a comfortable and stylish small kitchen.
You will also like:

Furniture transformer – folding chairs and table always would be appropriate in dining area, which are easy to attach on wall, and later like in train, raise, or down cover. These options in dining area of small kitchen will technically save the space.
Storage systems and other mechanisms – for bottles, jars and kitchen utensils, every corner or space between the side tables will be useful. Therefore, in free space consider metabox or withdrawable basket that may move at certain angle.
Avoid abundance of sharp angles when thinking about small kitchen ideas – sharp corners visually "steal" space in kitchen design, so make sure that all furniture had rounded corners.
Facades – better to use light, or even made of glass.
Furnishing in any case must not be large, because then it will create an undesirable visual volume.
Shelves and drawers – open shelves and drawers, if exist shouldn't be too wide or large. It's better immediately to consider which way drawers are opening, to make usage convenient.
Niches for built-in appliances – for small kitchen very acceptable use of built-in appliances, because they save space. So, thinking up kitchen set stay imperative to consider a place under a niche for dishwasher and oven. Color of home appliances in small kitchen is also desirable to choose in light and bright scheme.



Small kitchen ideas: Lighting and kitchen design
Proper placement of kitchen light fixtures is pledge of freedom in spatial perception. All corners of small kitchen should have well lighting that creates a sense that the room is wider than it actually is. If premise too narrow, but has high ceiling, then it's not necessary to use single chandelier in the middle and better use of local spotlight coverage in all areas of kitchen design. Also, in small kitchen availability of low hanging lamps on long cords will look harmoniously.
If space in small kitchen is narrow and elongated, then you must increase the number of kitchen light fixtures along walls, where dining area is located, which is usually always placed in front of kitchen units.  If you ad mirror to kitchen design near dining table and hang kitchen light fixtures next to it, then space in your small kitchen will visually become much wider.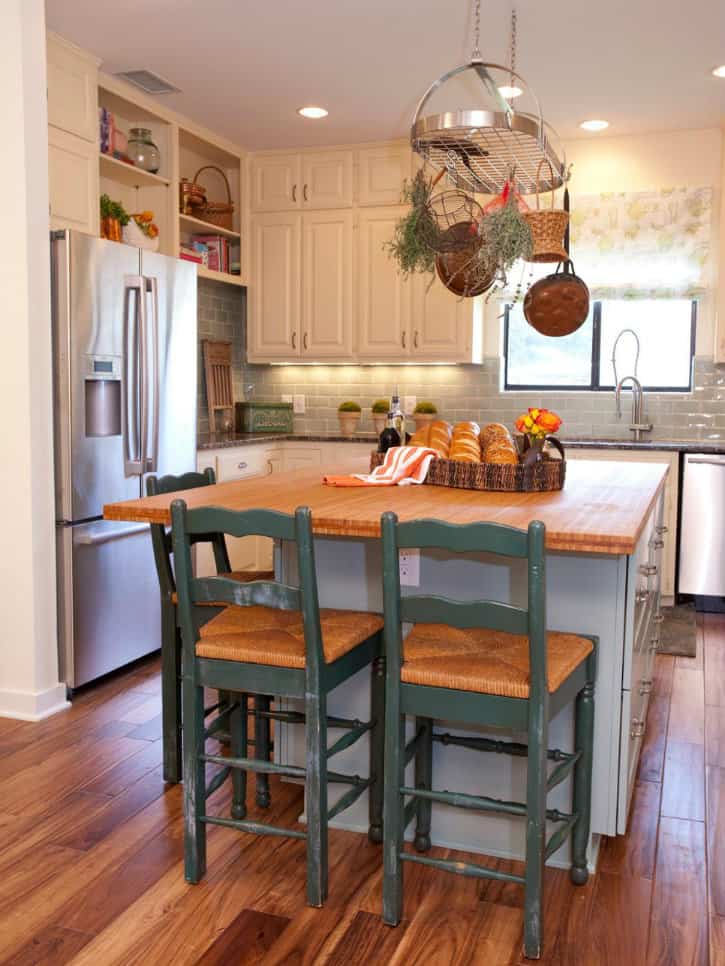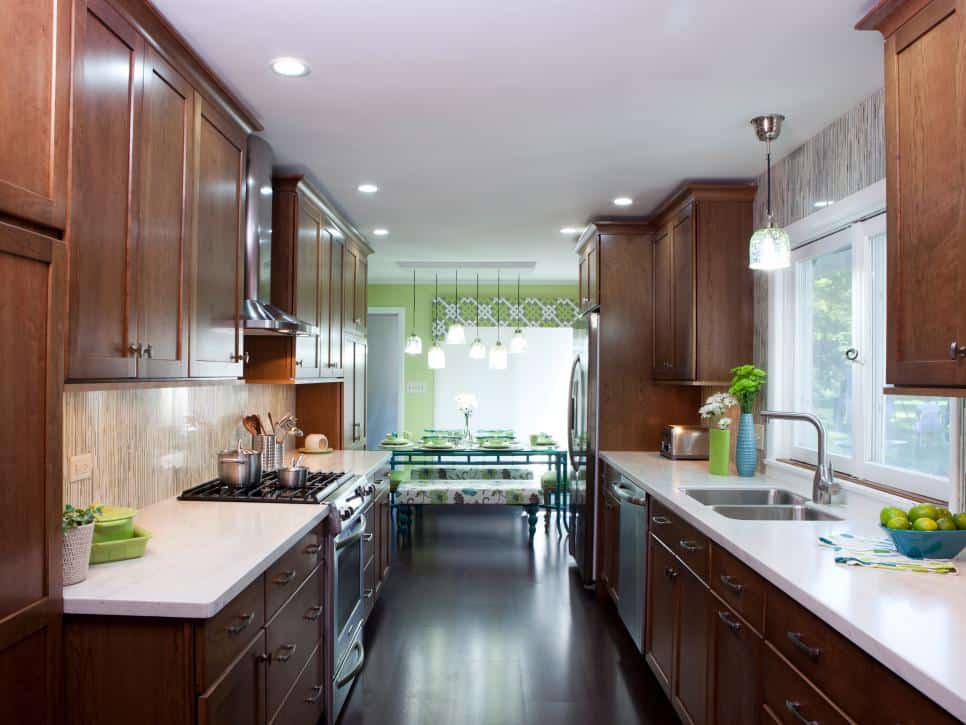 We hope you found «small kitchen ideas: design and technical features» article helpful.