Just in a blink of an eye suddenly Christmas knocks on your door again. Internet magazine "House design" offers to find out the best Christmas decorations 2020.

Christmas decorations 2020: Create this special event with the whole family
The design of Christmas interior can be a very fun activity that unites the whole family. We are not only talking about making crafts with children. You can play very amusing quests as well.
One of the assignments can be the search for box with old Christmas decorations hidden in your house. Another one is a shopping mini-tour and a visit to a "fairy tale" forest where you can collect cones and fire tree branches.


Those who want to have Christmas decorations 2020 in their houses, shouldn't forget about such kind of exciting activities as baking gingerbread and cookies. These yummy and colorful candy fruits, slices of lemons and oranges, can be hung with red ribbons on the branches of the Christmas tree, as a fabulous treat for Santa Claus.
Don't miss our articles about:
Christmas decorations 2020: How to make a fireplace with your own hands
Every year the designers offer more and more unusual options for festive home decorations. Christmas decoration ideas 2020 are no exception.
For the upcoming holiday, the designers offer to create a fabulous design with an emphasis on comfort and the preservation of family traditions.
Do you have a fireplace in your house? Great! However, its absence shouldn't prevent you from arranging your home in the style of Andersen's fairy tales.

To create such Christmas decorations 2020, you can draw a fireplace on a canvas. Why not? Remember the painted fireplace in daddy Carlo's house. You don't have the talent of an artist?
Then what prevents you from downloading an image of a fireplace with a blazing fire from the Internet? Take the file to the nearest salon, where it will be printed in the desired size.
Now fasten the canvas on the wall, trying not to damage the wallpaper. Hang several stockings for presents. Next to the fireplace you can install the Christmas tree.
 Christmas decoration ideas 2020
Probably everyone remembers the unusual Christmas trees from books, balls and branches of trees that were trendy for the previous Christmas. All this is in the past now. Designers offer to create more traditional and cozy Christmas interior in 2020.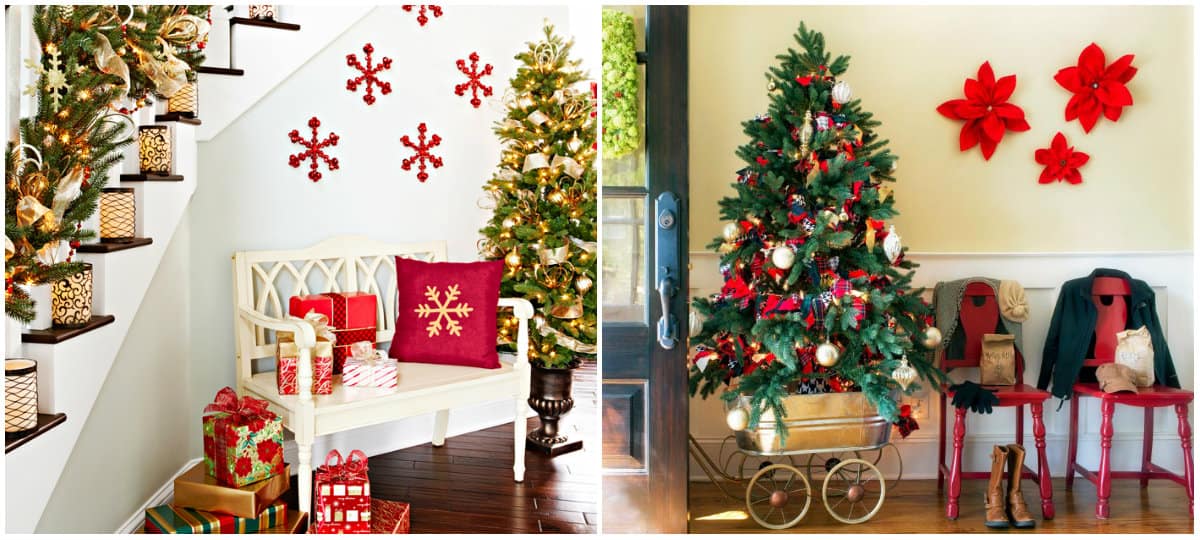 They say that the tradition of a Christmas tree originated in Germany in the 18th century. Though many people say that it was Martin Luther who brought this tradition in the 16th century.
Later, the tradition of a Christmas tree decoration also became popular in England with the help of Queen Charlotte. Since then people started to decorate Christmas trees with lights and different kind of toys.
By the way, Christmas tree designs in the colors of the overall interior design of the room is one of basic trends of the year.

Christmas toys, garlands of snowmen, sewn with your own hands from white felt, will look great. When decorating the Christmas tree, use toys in form of pigs. Do not forget that 2020 is the year of pig.

Christmas decoration ideas 2020: Wooden toys
Wood is one of basic trends of the year. So, be ready to see wooden decorations everywhere. So, you can use wood as the basic element of your Christmas decorations. Even the Christmas tree toys in wood will look unique and original.
 Color interior trends 2020 for Christmas decoration ideas 2020
When you ask yourself what colors are the basic trends of Christmas decorations, immediately two colors come to your mind: green and red. However, you may use other colors for your home decoration.
The choice of a color depends on your preferences. Christmas decoration ideas 2020 offer the color purple. For example, you can use purple and its shades and combine it with green.
These two color combination will look very catchy. You may apply gold and silver colors with any other shade. They will provide a rich look to your home design.
Christmas decorations 202: Kitchen decoration
Use our tips to decorate not only your living room, but also the kitchen, the bedroom and other rooms of your home. Christmas decoration ideas 2020 came up with original options.
For the kitchen decorations use ribbons in red and green colors. Hang different kind of toys on ribbons and decorate your kitchen cabinets. You can decorate the kitchen with natural fur tree branches and glass or wooden toys.

 Decor trends 2020: Christmas lights
There are no lights, there is no Christmas mood. Lights are considered to play a vital role in Christmas decoration. People like to use lights not only for the Christmas tree, but also for decorating the whole house with differently colored lights.
Light-decorated houses look really magnificent and it seems to you that you are in a fairy tale. So, you can use lights for decorating even the trees and the small garden if you have one in front of your house.

 Candles as Christmas decoration ideas 2020
Candles play just as important of a role in Christmas decorations 2020 as the lights do. So, you can use candles for not only the living room design, but also for outdoor decors, by putting candles in lanterns. They look really magnificent.
You can create really beautiful decorations with candles. Take branches of fur tree, several Christmas tree toys and create your own candlesticks in colors that will perfectly suit your Christmas design.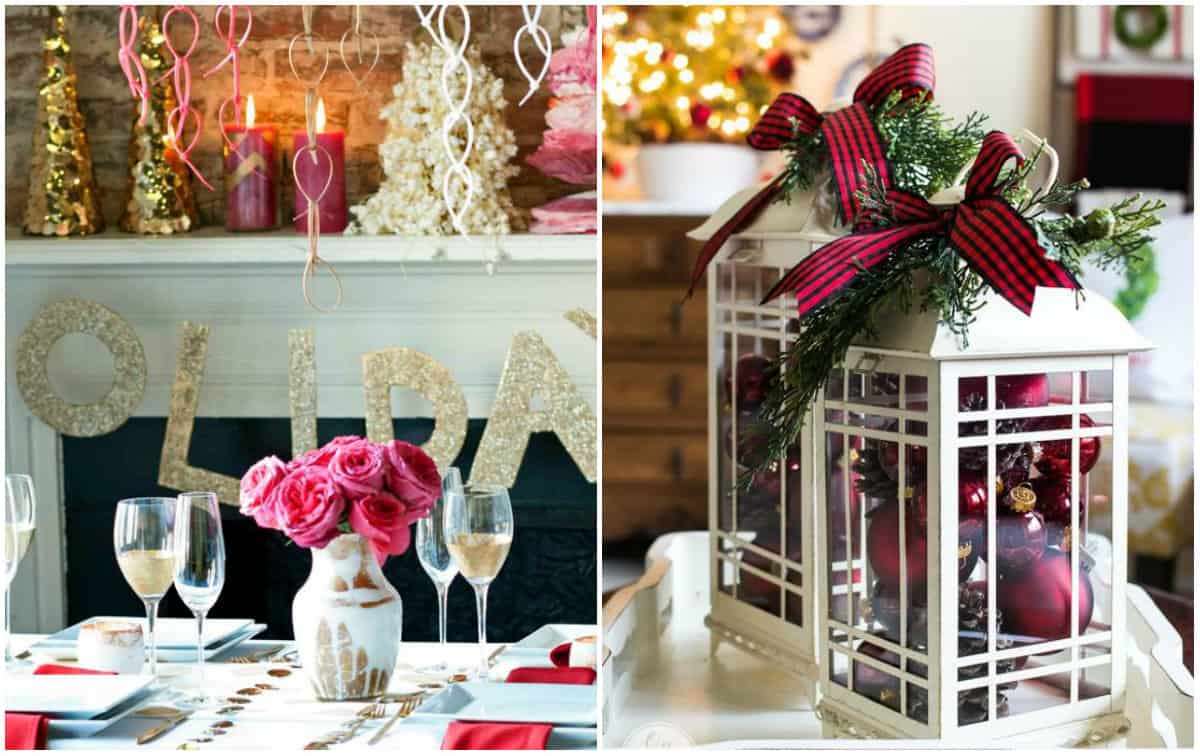 Generally, people get ready for Christmas decorations from late November or early December. In some places people remove Christmas decorations on the Twelfth Night (January 6). It is interesting that in England it was a custom to burn the decorations.
So, as you see there are quite different traditions in different countries. Thus, Christmas decorations styles may be various and unique for everyone. Christmas decorations 2020 came up with magnificent and trendy ideas that will please you.
Decorate your house in colors that you love and use decorations that will suit your home interior trends 2020. We hope that our article helped you decide what type of design to choose for the upcoming Christmas.

We wish you great holidays that will bring joy and happiness to your home!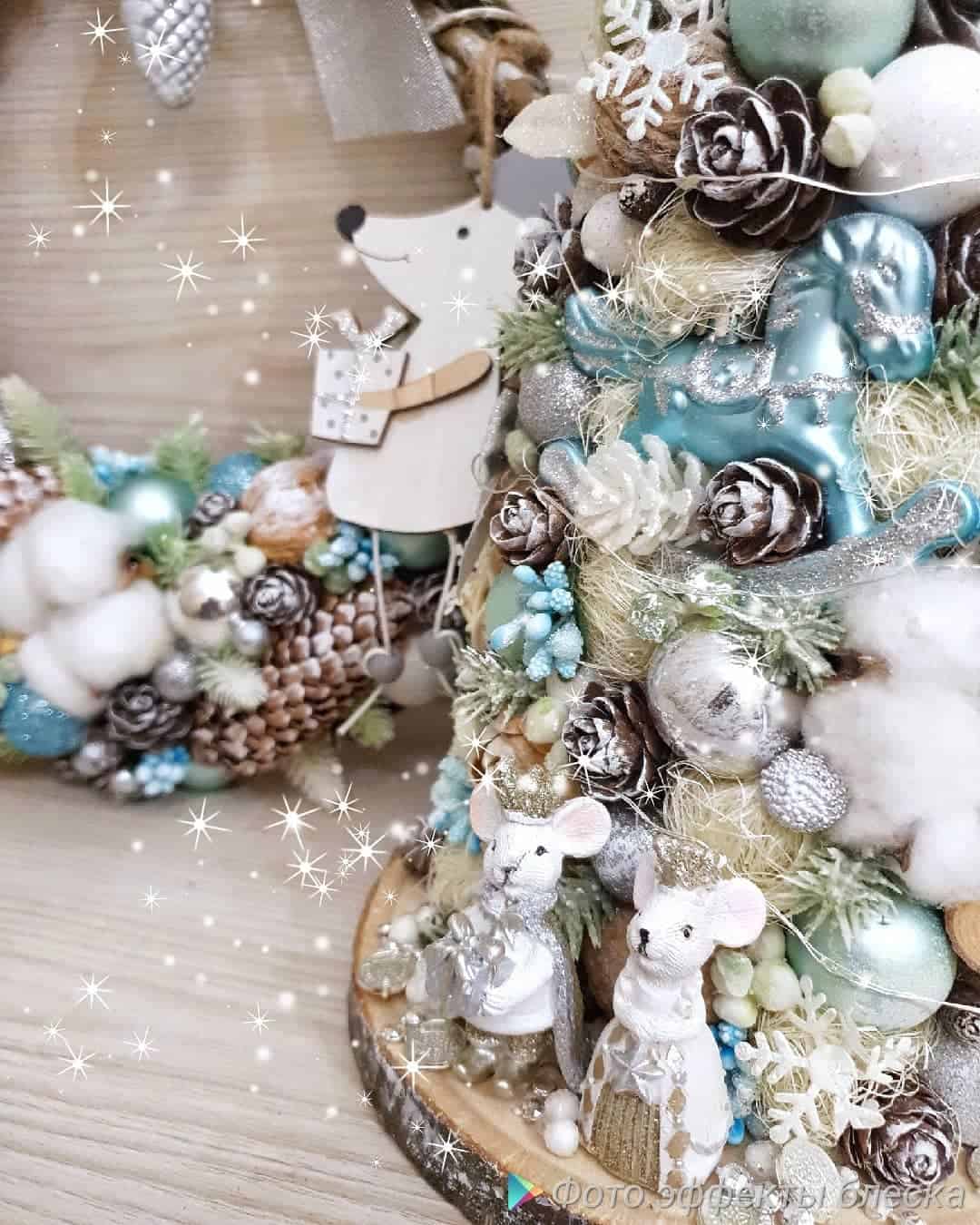 2