Furniture trends 2020 can be called truly caring. Of course, their concept closely connected with interior design trends 2020. Modern furniture design should connect individualism and desire to unite, modesty and luxury, environmental friendliness and technogenicity.
Home furniture ideas should make you wonder even about their producing epoch! You'll just feel, they gathered best for you – from very different styles and times.

Find out that best! Read our «Furniture trends 2020: Photos, tendencies and combinations» article.
Concept and philosophy: Furniture trends 2020
Furniture trends 2020 simplify our lives and encourage creativity. How? Read below.
Modular furniture continues its victorious march through our homes (and hearts!). Such home furniture ideas look stylish, don't cause troubles during transportation and help easily change room with your mood.
Don't miss our articles about:

Furniture sets become ideological unions. Rest zones include incredible large soft sofas, common ones – items, loved by different ages' representatives. Simultaneously, set pieces can be quite diverse and materials used.

Eco-style gains popularity. Modern furniture design based on concept: your nature's part. And real well-being consists in care about it!
Creative shapes are welcomed!

Which home furniture ideas would come to dreamers' minds in the past? We sure, the best ones! It seems like they'll come to life in 2020! Forgotten furniture items come back. Read about it a little below.

Modern furniture design: 2020's gifts
Genius furniture trends 2020 pleasantly breaking patterns! For example, Brühl Company brought chaise-longue from past, giving it beautiful art Nouveau inspired shape and easy transforming it into armchair, sofa and… flower for rest?

Any handmaders home furniture ideas breaking stereotypes will fall into trend! Unite fun and functionality; make friends with other family members and animals! Call modern furniture design and your creativity to help you. It's not only fashionable, but heartwarming also!

Cubic shapes come back, especially for small armchairs and chairs. Bright multi-colored chairs combination on white background looks fresh and stylish for kitchen, dining room or office.

Beds catch eye with soft and high headboards.

And finally, good news for luxury funs. Bianchini&Caponi brought unbelievable Art Deco items into bathroom furniture trends 2020. It's worthy of applause – we have no more words!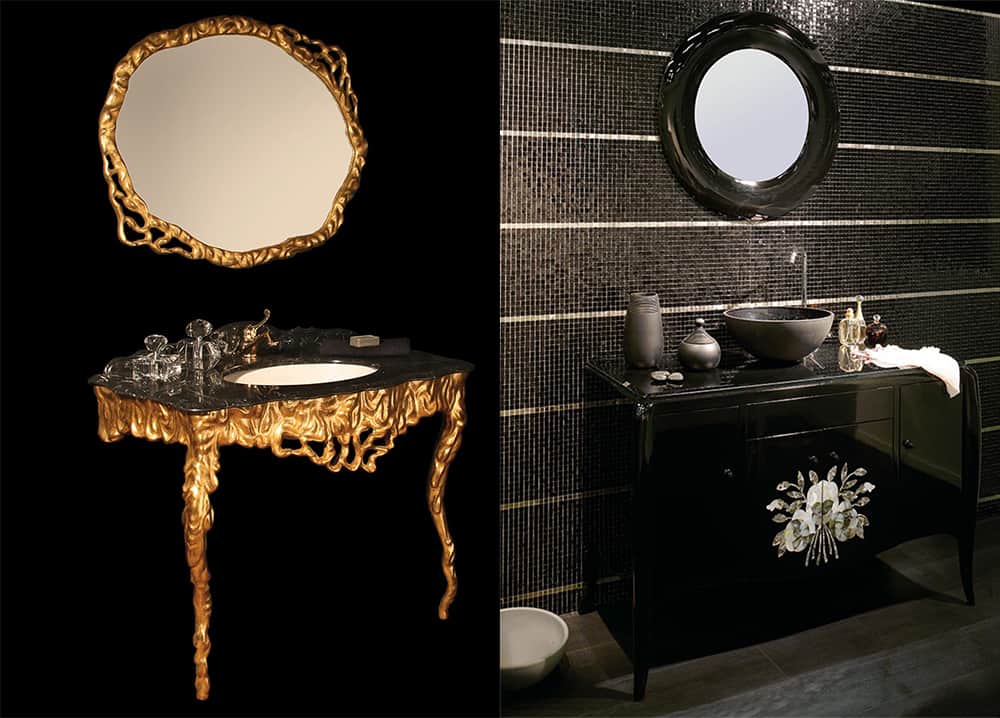 Hopefully, our «Furniture trends 2020: Photos, tendencies and combinations» article inspired you for creating the most impressive and cozy interior of 2020!