High-tech brought together striking features of utilitarianism, technical progress, functionality and minimalism. Modern living room in high-tech style is recognized by exact geometrical shapes, innovate materials and futuristic elements of interior decoration.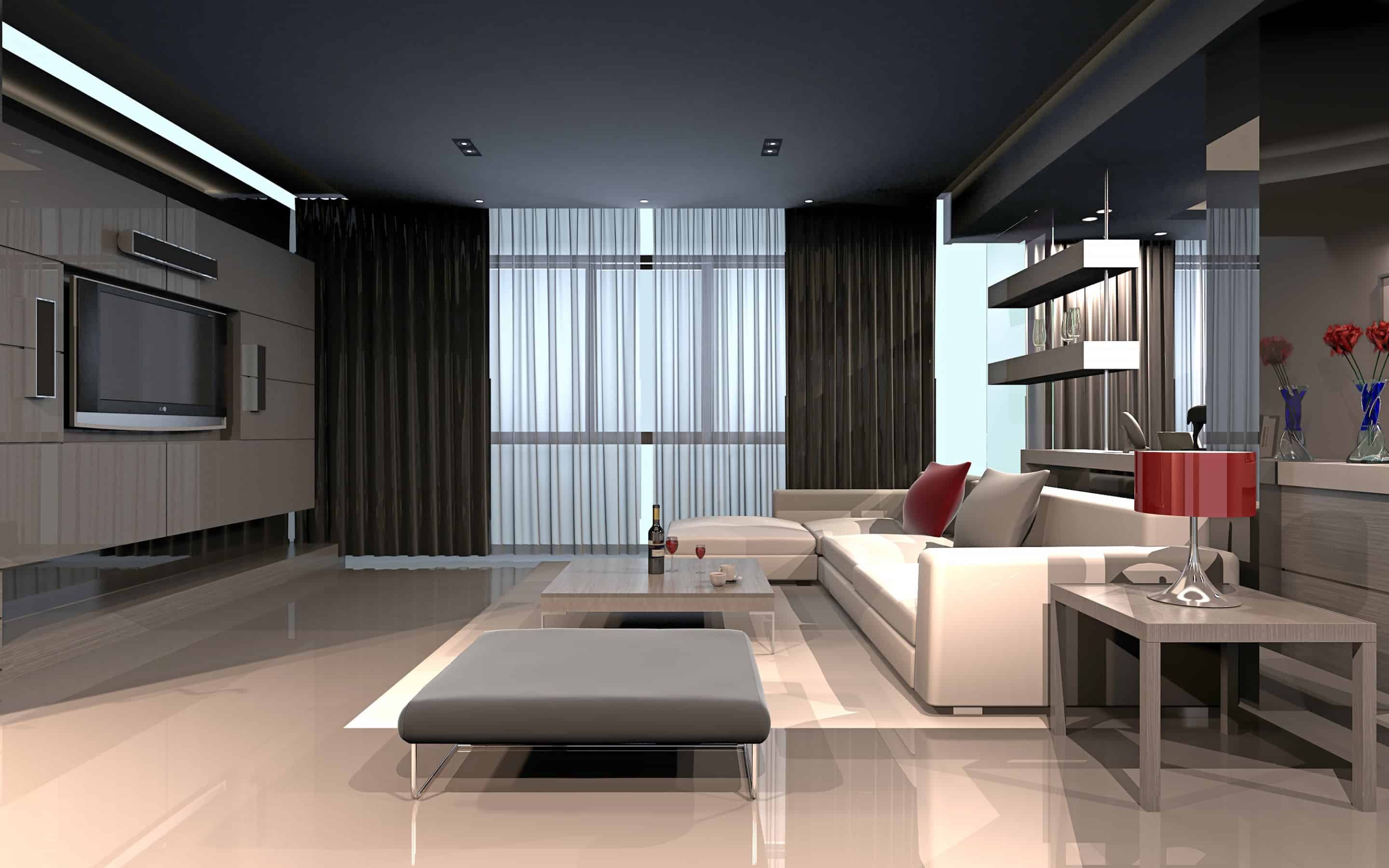 Living room interior: Bases of High-tech design
Living room ideas of High-tech style give many opportunities for people who love futuristic components, latest technologies and minimalistic "cosmic" beauty.
You will also like:
You're welcomed to use space motifs, bizarre forms and minimum of decoration in your living room interior. Remember, your "unearthly" modern living room would be light, laconic, spacious and not too colorful.

High-tech is a choice of progressive people. Its' minimalism creates especial new meaning of interior decoration. Living room interior coziness would be achieved by feeling of energy and joy from aesthetics of comfortable future that has already came.
Make an accent on ultramodern household appliances (for most of other styles you would hide it). Designers adapt all interior elements with it in High-tech living room. Prefer high technological, functional and unique equipment.


Modern living room: Materials and colors for High-tech interior
Get high quality unusual shaped plastic furniture for your High-tech living room. Preferable materials are metal and glass.
Bizzare enlightened columns and beams, glass tables and shelves will make your room well-zoned and visually spacious. Cold silvery metal shades are welcomed in living room interior, especially with black and white. Matte grey would be a good background for main design components.



Choose quiet colored laminate for floor, the grey one looks stylish and minimalistic. Remember, living room ideas for high-tech style bases on house equipment accenting. Here's an idea for bright colors lovers. Make polished self-leveling floor same color with household appliances.
You're welcomed to use red or burgundy upholstered furniture in modern living room to make High-tech interior cozier. Be careful with its shape; upholstered furniture has to be as simple as possible.


High-tech interior: More living-room ideas and tips
What comes on your mind when you think about space travels? Adapt it to high-tech design! Make your own "starry" sky on ceiling with multiple light sources, use spherical planet shapes for lampshades and furniture elements.
Your High-tech living room is your home spaceship! Make large windows with futuristic unique form plastic frames, preferably highlighted. Add chairs into opened half-spherical "capsules". It looks incredible stylish!
Built-in TV will save your space!
Create real futuristic interior decoration with visual effect of flying furniture by adding lights from below.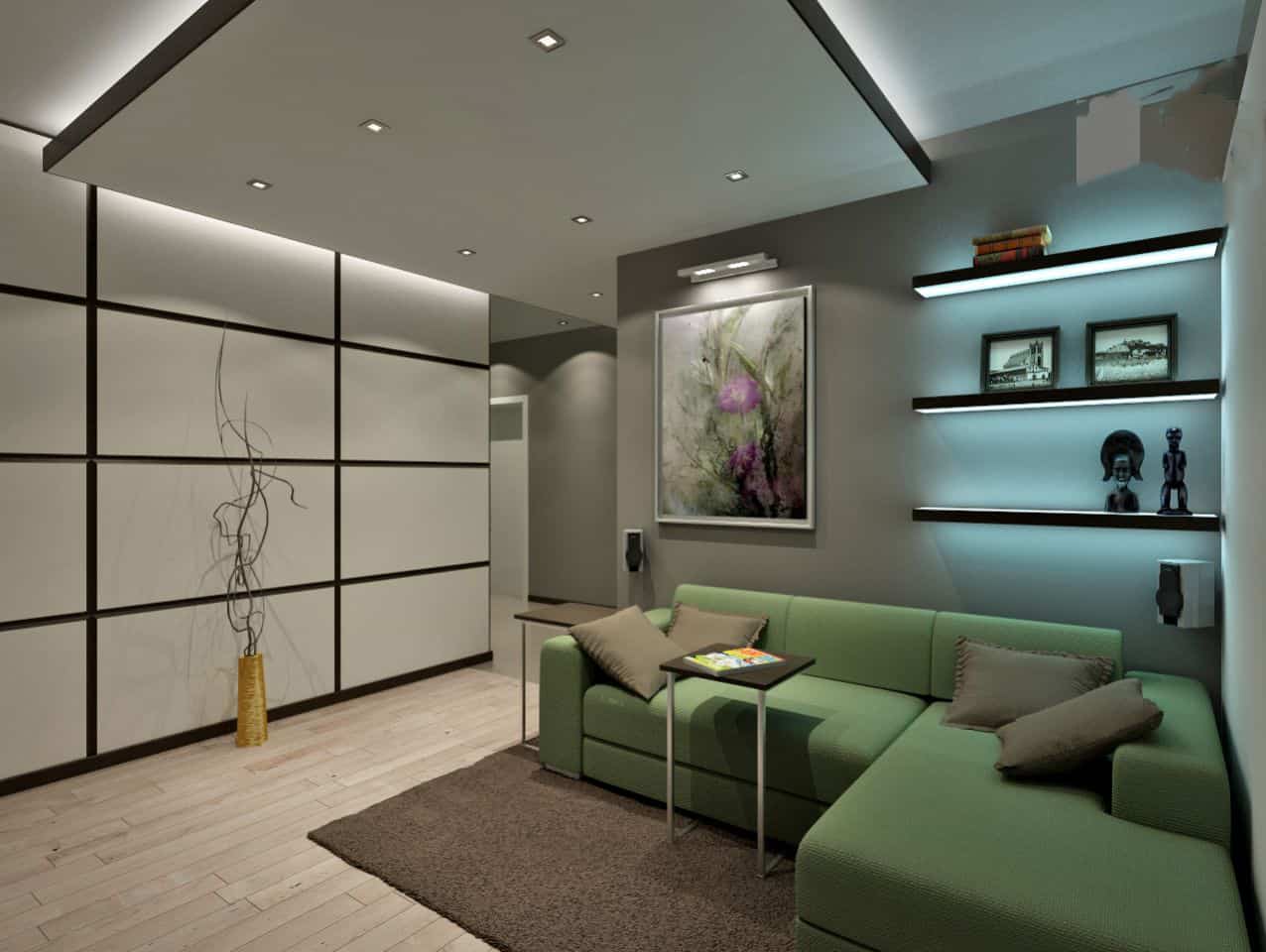 We hope, soon after reading our «Living room ideas: High-tech living room» you will have your own living room of future!