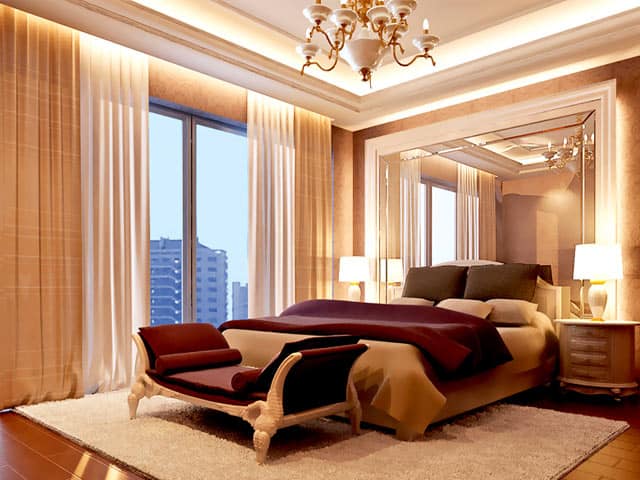 Today we prepared something especial for you. We'll get inspiration from the most romantic and awesome city in whole world, Vivaldi, Titian and unbelievable carnival hometown, looking like it emerges right from waters… Venice gained hearts of poets, writers, artists and all refined aesthetics connoisseurs. Are you one of them? Read our «Living room design ideas: Venetian living room» article.
Venetian decor: Colors and materials
Venetian decor main features are grace and refinement. Color scheme contains complicated and «delicious» combinations for old-style romantic modern living room. Take inspiration from Venice Carnival! Use saturated magenta, purple, dark red, emerald green, dark blue, beige. Combine those eye-catching noble colors with gold and silver.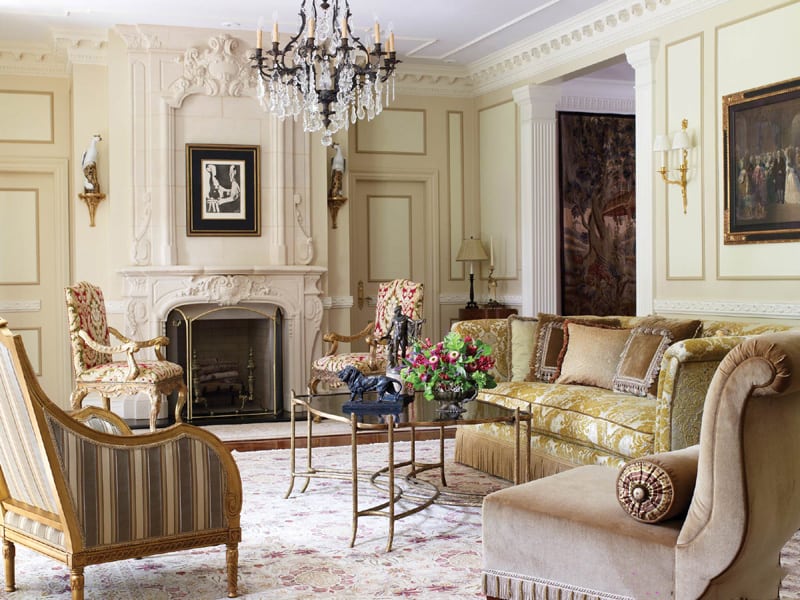 Living room design ideas in Venetian style should be useful only for big spacious rooms.
Accent all luxury goods in Venetian living room, as well as on the most expensive furniture.
Get living room design ideas from Renaissance epoch. Make gorgeous marble flooring or its' simulation.
Famous Venetian plaster should be the best for finishing. You're welcomed to use silk screen wallpapers and mural a-la Baroque also. Leave one wall for photo wallpapers with Italian landscapes panoramic image. Ensure all large surfaces look volume and textured. It's Venetian decor special feature.
Venetian living room: Accessorize
Art fills Venice atmosphere! Use it for living room design ideas. Hang famous Italian artists' paintings reproductions on plain walls. Use painted vases, massive rich decorated clocks, statuettes. Musicians often love decorating modern living room in Venetian style because it should be the right place for your antiquarian music instruments.
Use carved wooden furniture, much velvet and good quality shining glass. Remember, Venetian decor brings endless holiday atmosphere! Play with light and shadows by hanging exquisite Venetian lustres. Unique things, as theatre or Venetian carnival masks, small color feathers and exquisite flower bouquets combined with low light would bring your modern living room mysterious atmosphere of old Venetian hall.
Venetian living room magic opens its' fool magnificence with floor-length "theatric" look refined curtains. Reflect Venetian interior beauty by refined mirrors in decorative baroque metal frames.
Living room design ideas: More Venetian decor tips
Ignite your everyday fete with beautiful candles and ornate chandeliers! You're welcomed to use candle imitation lights for modern living room Mysterious flames reflecting in mirrors create sublime mood.
Add warmth with unusual renaissance fireplace.
Zone Venetian living room by stylized decorative columns.
Hopefully, soon after reading our «Living room design ideas: Venetian living room» article you'll listen enchanting classical music with the ones you love in small peace of romantic Venice right at your home.
(Visited 198 times, 1 visits today)