House host is always judged by Living room. It could become a reflection of owner, or serve as theatrical decoration. Living room decor in dark colors will make an impression on anyone. Black is unexpected and real symbol of struggle against prejudice. It's multifaceted and versatile. Don't be afraid of dark colors in interior design because they reduce space. Rich black is capable of creating a sense of depth and vastness of space. Dark color scheme does not limit stylistic decision at all. It's perfectly suit for art deco, minimalism and ethnic interior design and even fit into classical solution. Today we will discuss living room ideas: black living room. Check out also kitchen trends 2018, bathroom trends 2018 and living room furniture 2018.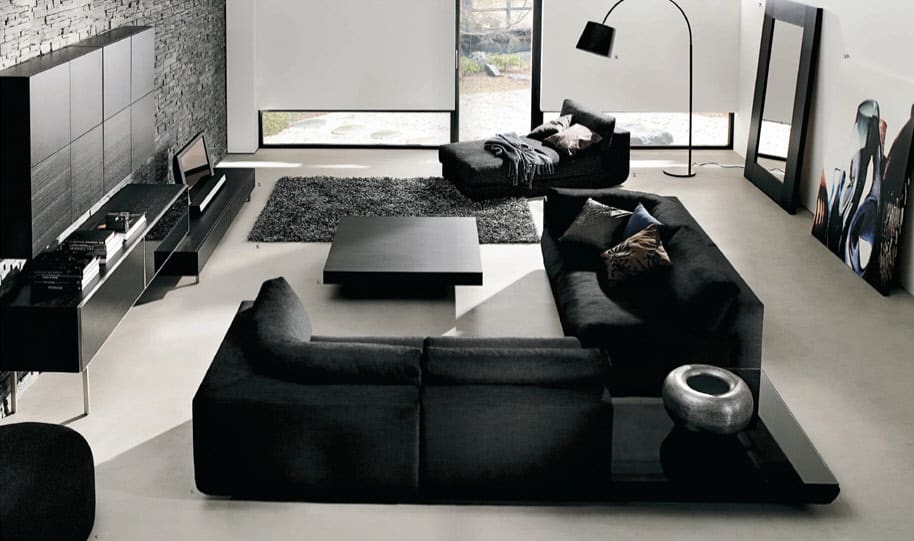 How to make black living room expressive?
There are three essential components of good interior design, which should be always remembered:
Texture and materials. Black color makes it easy to combine indoors completely different materials as glass, metal, wood, leather, textiles, paper, plastic, stone, ceramics and other elements of interior design. Any daring options are possible in black living room. Contrast of matte with glossy reflective surfaces have best look. Mirrors in black living room will make space visually deeper; to help turn the world upside down and open up new dimensions at your home, if you so choose.
Prints. There are seen on any interior design element. Especial interest is caused on "black on black" drawings. Seeing them allows difference in textures. Appropriate to use prints of different styles as classical, abstract and geometric. In living room decor dark colors get along as one or several ornamental motifs.
Color accents. Combination of black and white recognized as classics not only in interior design. All shades will suit design of black living room, from light pastels to bright acidic, but main thing is not overdoing. You can choose neutral, cold or warm color scheme for interior design.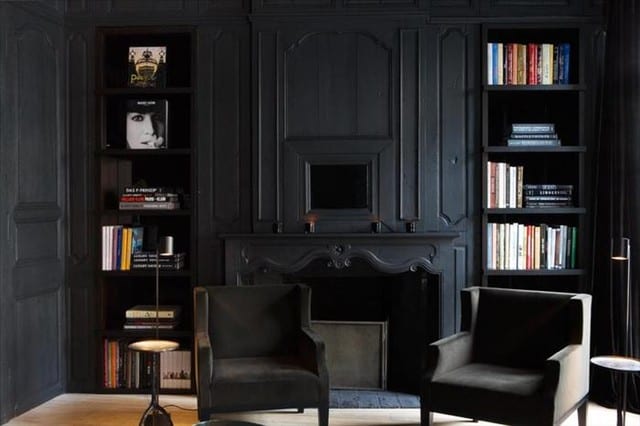 A few rules for stylish black living room
Always have one main color. If it's black, then nothing should argue with it. Over contrasting combinations should be softened by using intermediate shades, which are derived upon mixing two colors used in living room decor. Tonal transition can be made due to ornaments. To avoid diversity of colors you should use maximum three primary colors in living room interior.
Furniture and wall contrast. Leather furniture will look great with rough brick or concrete living room interior. Embossed textile blends perfectly with smooth surfaces of walls. Drawing on interior objects will be diluted with monotonous decoration.
Be careful with details. Excess of decorative elements can make living room decor Reasonable incompleteness always better than congestion. If you caught doubts about need of some particular interior accent, it's better to abandon it completely.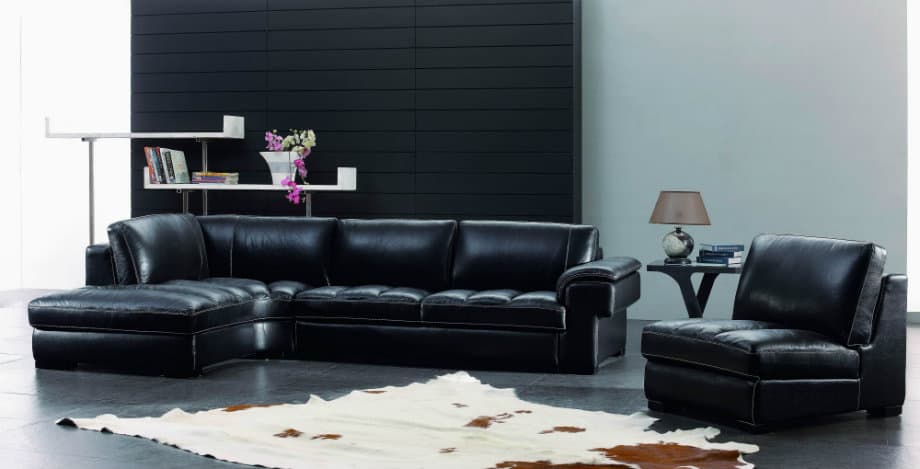 Creation of black living room is exciting activity. You just need to show some creative imagination and sense of taste, and result will not disappoint you!
We hope article «living room ideas: black living room» helped you.